County Sligo, Ireland - Map
Self-initiated
Passion project to showcase the rich depth of culture, heritage and tourism. I wanted to bring focus to our corner of the world and showcase the incredible attractions that we were so lucky to have across, not just the populated urban areas of my hometown, but particularly the hidden gems that lay in the rural areas of the County as they were so often overlooked, not just nationally but locally also.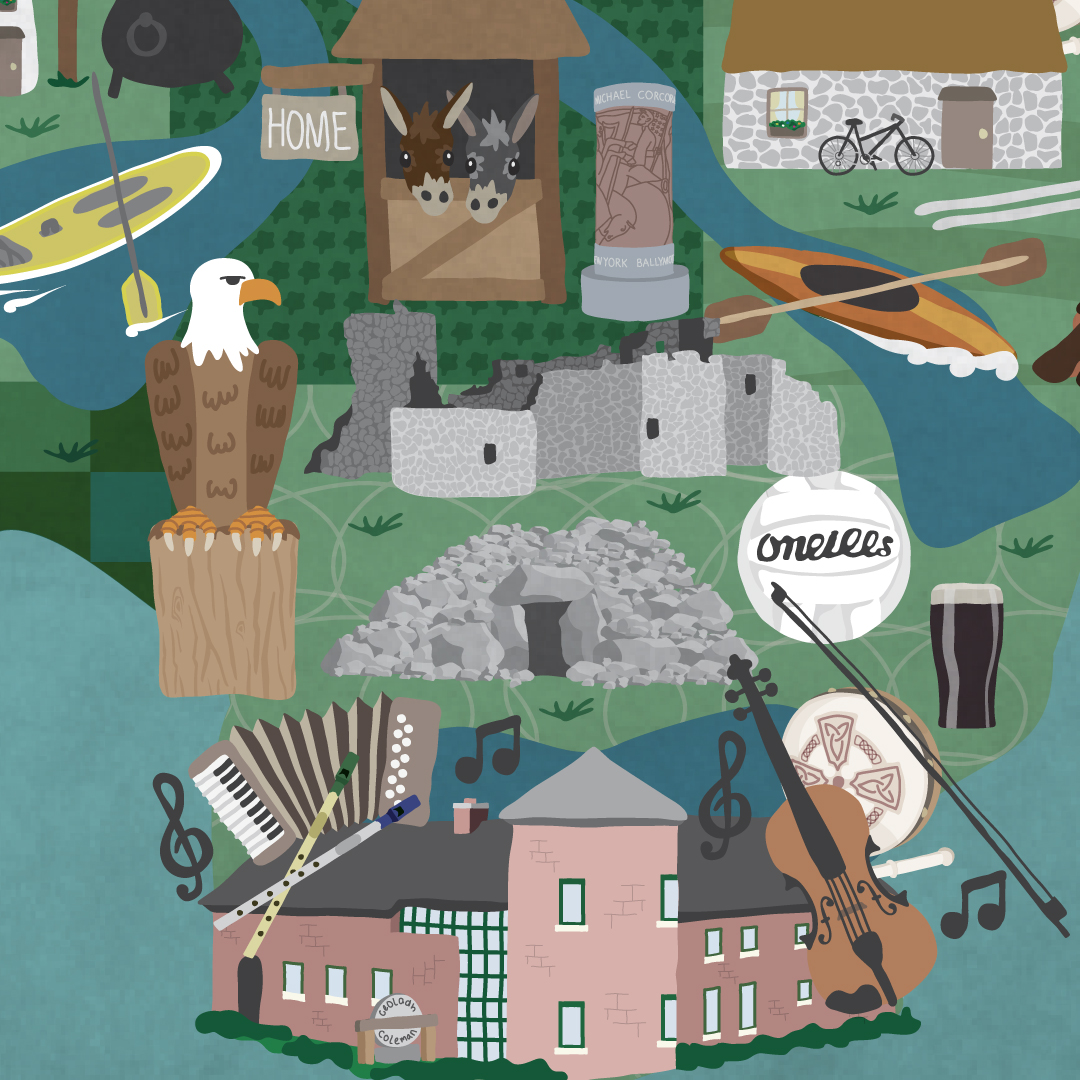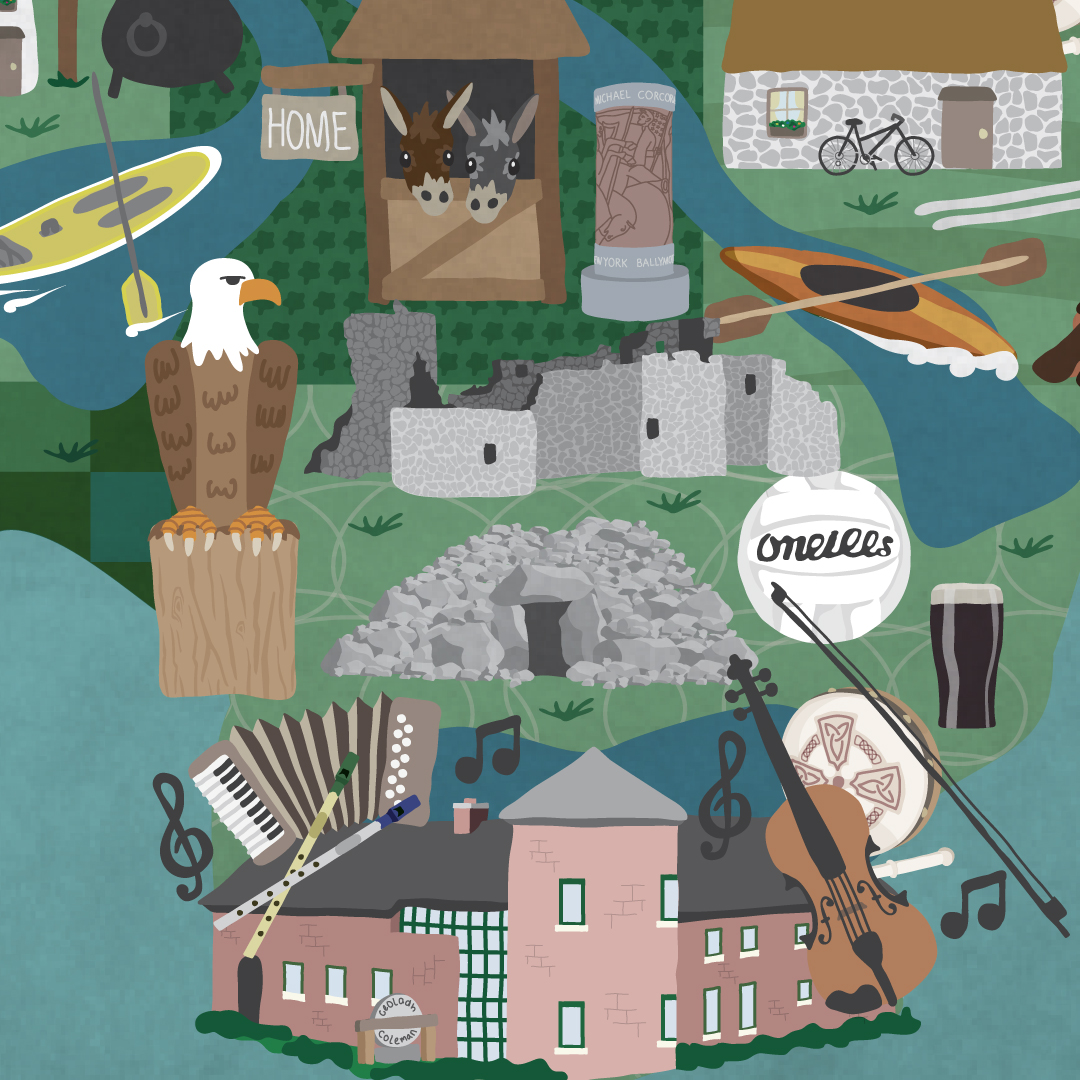 Concept Research & Development
The premise of this piece was to highlight the attraction of the county as a whole but predominantly the more rural areas. So I had to identify them, section them into town lands that would translate well when it came to choosing interesting iconography to represent the area. It was of utmost importance to me that the piece was representative of the actual geographical landscape so I cross-referenced maps of rivers, lakes, mountain ranges and forests and included them in the piece, in proportion to where they appear in real life. I wanted to differentiate the main town lands of Sligo so using the topography of maps helped me work out shapes, lines and colour palettes. I used contrasting patterns to highlight this further.
Iconography Research & Development
It was important to represent a broad selection of categories and thoroughly consider all points of interest. Using the headings of History, Geography, Culture, Music, Sport, Heritage and Local landmarks, I focused on attractions and elements that I felt would appeal to a lot of people, I wanted to show people what made Sligo special or highlight elements that would spark a conversation. Essentially I wanted to get people thinking and talking about our amazing corner of the world and all it had to offer.
Layout & Scale
Here I tested the positioning and scale of each region's particular attractions. It was a challenge to visually balance the amount of elements in the densely populated urban areas with the sparsity of elements in both content and quantity, in the more isolated rural areas. I really dug to find what was interesting in each area to bring some depth to the region where possible. For example, I hadn't known there was a 911 memorial in a little market town, that incorporated actual steel from the fallen World Trade Centre into the design, and that Mayor of New York Michael Bloomberg had recalled his visit to the region with great fondness. Needless to say that icon made the cut!
Colour
In order to make the elements recognisable I chose to use full colour however the complexity of the piece did not suit full saturation, it was jarring visually each piece screaming for attention. To combat this I reduced the saturation of each colour by 30%, removed unnecessary elements, manipulate the levels and added texture to give the final piece a more cohesive look.
Final Use
I made the final piece available for sale as a mounted and framed print which was sold through my online shop and also picked up by numerous stockists.